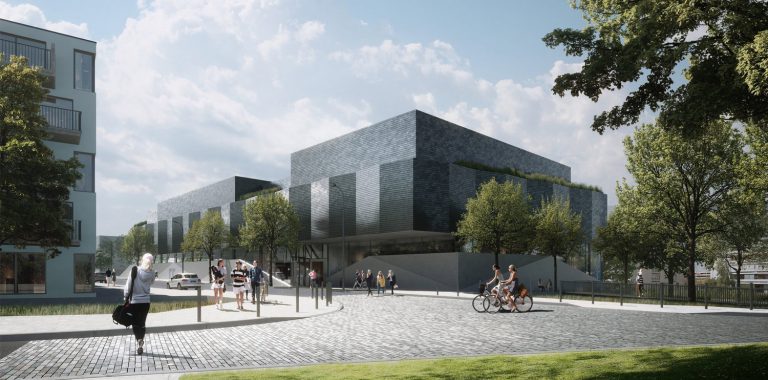 ALTERNATIVE is the acoustic consultant for the conception of the new sports center with Olgga Architectes.
The project will be located on the ZAC Charles Renard in the town of Saint-Cyr-l'École.
It will include 10 halls including a 400-seat regional sports hall, an artificial climbing structure, a specialized gym, a martial arts / combat sport pole (Dojo, weight room, boxing gym), a pole soft body / gymnastics activities (dance hall, multipurpose room) and a table tennis room.
The studies deal with the themes of architectural acoustics and the control of noise generated by sports activities with sound, as well as the operation of technical installations, for the protection of the neighborhood.
Copyright © Viktor Fretyan / Christopher Malheiros
NOTRE RÔLE
Base Loi MOP
FICHE TECHNIQUE
Maître d'Ouvrage : Grand Paris Aménagement, Ville de St-Cyr-l'École
Surface : 5 630 m²
Site : ZAC Charles Renard, St-Cyr-l'École (78)
Architecte : OLGGA
BET TCE : Sogeti
BET Acoustique : ALTERNATIVE
RÉALISATION
Livraison en 2021