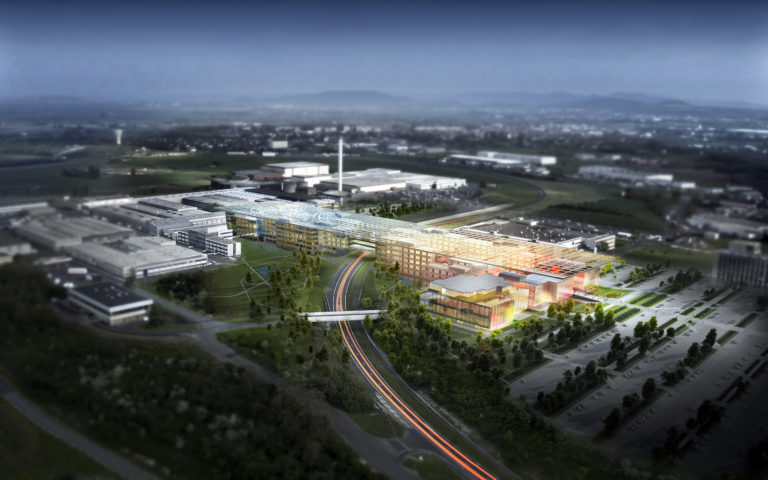 To reinforce its innovation power and to speed up placing of new tyres on the market, the mulitnational company Michelin started this project of full modernisation of its world Research, Development and Innovation Centre. In this complex, where 3,300 people are working, a completly new and modern building will emerge in 2017.
Established in this location, near Clermont-Ferrand, for 45 years, this modernisation will provide research teams with optimum work conditions and a pleasant environment.
In a 80,000m² facility there will be:
Conference rooms ;
Meeting rooms ;
Open plan and cellular offices ;
And ancillary spaces.
The 300m long hall provides a circulation between the buildings and living spaces as restaurants and cafes.
© Jean-Marc Besacier (photos) / Taeck-Gu Lee/Eddie Young (3D)
OUR SCOPE
Acoustic Consultant
SPECIFICATIONS
Client : Michelin Group
Size : 80,000 m²
Cost : 170 M€
Location : Cebazat (63)
Opération : Modernisation
Architect : Chaix & Morel et Associés
Team : Ingerop, Base Consultant, Integral Concept
STATUS
1st phase handed over in 2015
2nd phase In progress