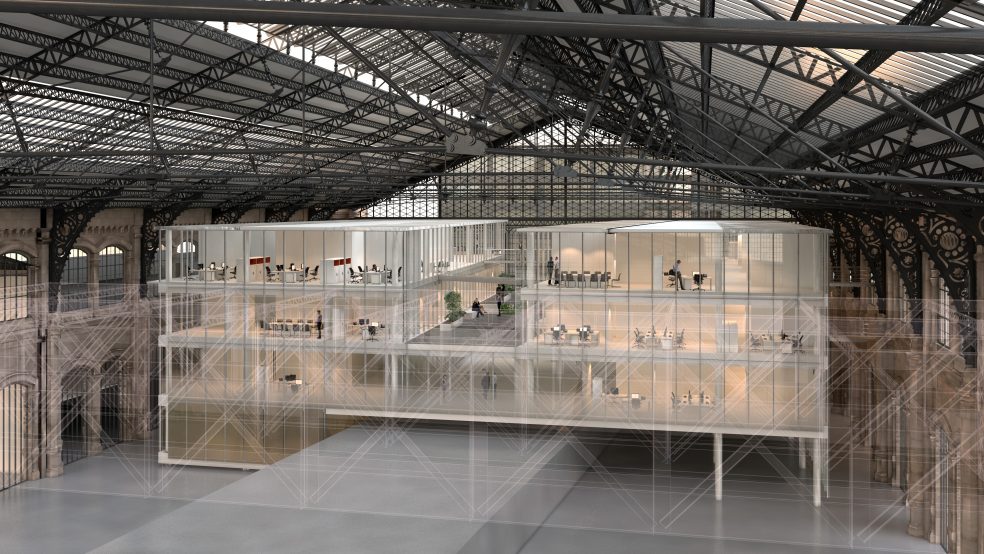 This project will see the creation of 5,000 m² offices in the Halle in the train station Austerlitz in Paris. 3,500 m² will also be renovated in buildings next to the station. The Halle was built in 1865 and is on the list of the Historic Monument.
This project answers a demand of the SNCF (the Train French Company) and is also inscluded in an overall approach to revive the area.
The lighting of the offices has two main problematics : increase the light provided from the outside to the inside, thanks to the glass canopy and tympanum, and increase the light from the inside of the Halle to the offices, thanks to borrowed light.
The project is located near underground railroads and is subject to vibrations.
OUR SCOPE
Acoustic Consultant and Lighting Designer
SPECIFICATIONS Client : SNCF Size : 8,500 m² Cost : 20 M€ Location : Austerlitz train station, Paris (75) Opération : Construction Architect : AFA
STATUS In progress