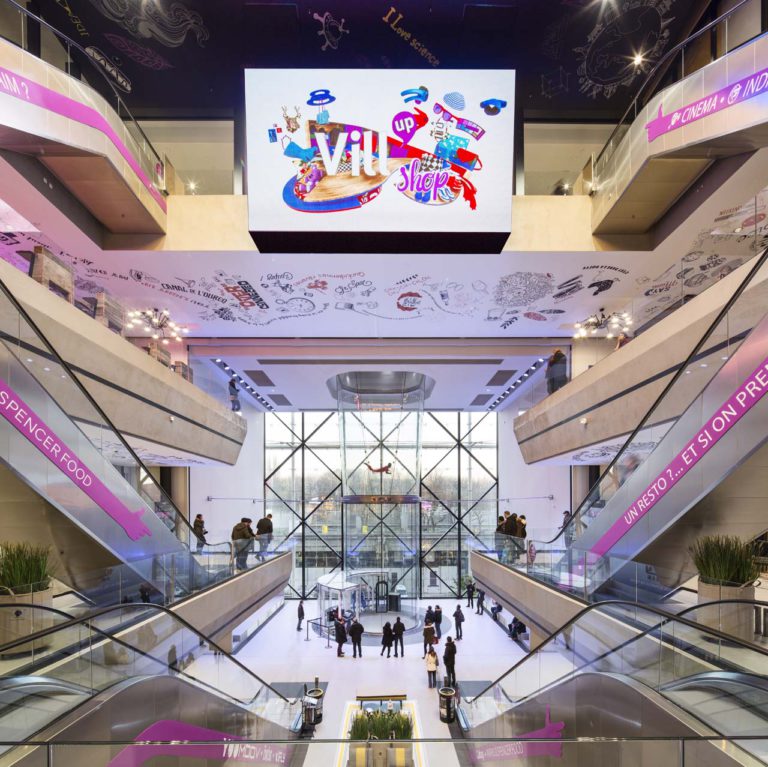 The project consists of the refurbishment of a part of the Museum of Science and industry.
This project will offer a wide range of event planning and the building will house:
A multiplex (15 cinemas) overseeing a huge atrium ;
An indoor free-fall simulator, the true heart of the project and visible by everyone ;
Retail spaces, linked to new technologies and leisure ;
Restaurants.
A specific environmental impact assessment was carried out regarding the free-fall simulator. This last generation free-fall simulator, fully transparent will be one of the first in Europe.
OUR SCOPE
Acoustic Consultant and Lighting Designer
SPECIFICATIONS Client : APSYS Size : 25,000 m2 Cost : 56 M€ Location : Cité des Sciences et de l'Industrie, Paris (75) Opération : Refurbishing Architect : SCAU Team : Feral & Associés, Barbanel, Terell International
STATUS Handed over in 2016