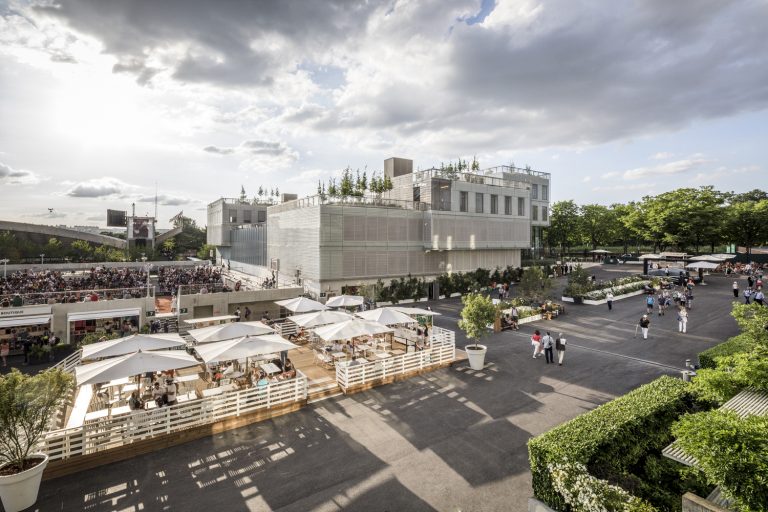 Roland Garros, often referred to as the French Open, is a major tennis tournament held in Paris every year. It is the second of four annual Grand Slam tournaments. It is the first clay-court championship held in the world and the only of the Grand Slam.
The FFT, Tennis French Federation, has started the modernisation of the Stadium and its premises to adapt to standards of international tournaments.
The projet will include the creation of a new building. It will host the offices of the FFT, and the new 'Place du Village'.
A new museum, exhibitions and welcome areas, restaurants, new tennis court are also part of the program annd will increase the capacity of the stadium.
© 3d Fabrique
OUR SCOPE
Acoustic Consultant and Sport Lighting Designer
SPECIFICATIONS Client : FFT - Tennis French Federation Size : 8,6 ha Location : Roladn Garros Stadium in Paris (75) Opération : Modernisation Architect : Chaix & Morel et Associés Team : Bethac, AR&C, Cabinet Vanguard, RFR Elements, Atelier Courajoud, Neuveux Rouyer
STATUS In progress